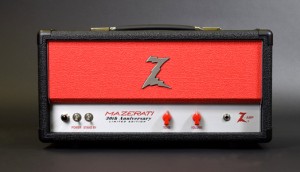 To celebrate our 30th year in business, Dr. Z has reissued the original spec Mazerati in 30th Anniversary styling. Originally designed as double powered Carmen Ghia, this amp sticks to the single volume, single tone control design yet yields a bolder, richer, and stouter tone than its little brother. Limited to 30 amps, it is available directly from the Dr. Z Store.
The 30th Anniversary Mazerati is loaded with NOS Mil-Spec 6n14n power tubes and puts out a robust 30+ watts. It has twice the headroom of a Carmen Ghia, perfect for the player that utilizes a pedalboard for gain, delay, and modulation. Pair it with a matching 2×12 extension cabs, crank it up, and have your socks knocked clear off!
CURE

: Guitar Player Magazine Editors' Pick!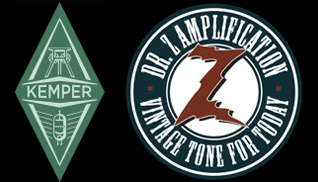 With the resounding success of the last Official Dr. Z Kemper Profile Pack, Dr. Z and Nashville guitarist Dave Baker were excited to collaborate again on new pack of profiles featuring more of Dr. Z's lauded line up of amplifiers.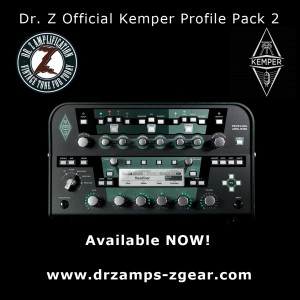 Kemper's revolutionary profiling amplifier has again allowed us to capture Dr. Z's designs in stunning detail. This Kemper pack marks the "debut" of the Z-PLUS to guitarists worldwide in front of the physical release of the amp, which is slated for late-2017.